You deserve better than a rushed massage by a rookie therapist in a place that makes you feel more stressed.
Chi Nei Tsang is the Chinese term for an internal organ Chi massage which helps release stress and promotes healing.
By using techniques of massage directly over the navel and surrounding abdominal area where stress, tension and negative emotions accumulate and congest. Chi Nei Tsang is also effective in the treatment of digestive problems, such as irritable bowel syndrome and bloating and constipation.
It eliminates toxins in the gastrointestinal tract and promotes higher blood flow and lymphatic drainage.
Tok Sen, "reactivating of energy lines" in Thai, is a 5000 year old technique performed with wooden tools. Physically applied vibrations and sound impulses are used to work deeply on the fasciae, muscles and tendons. These energy lines, called meridians in traditional Chinese Medicine, are understood as "zones of lower resistance" in the material body, in which the life force Chi (Qi) flows. Blockages in these energy lines are considered to cause illness.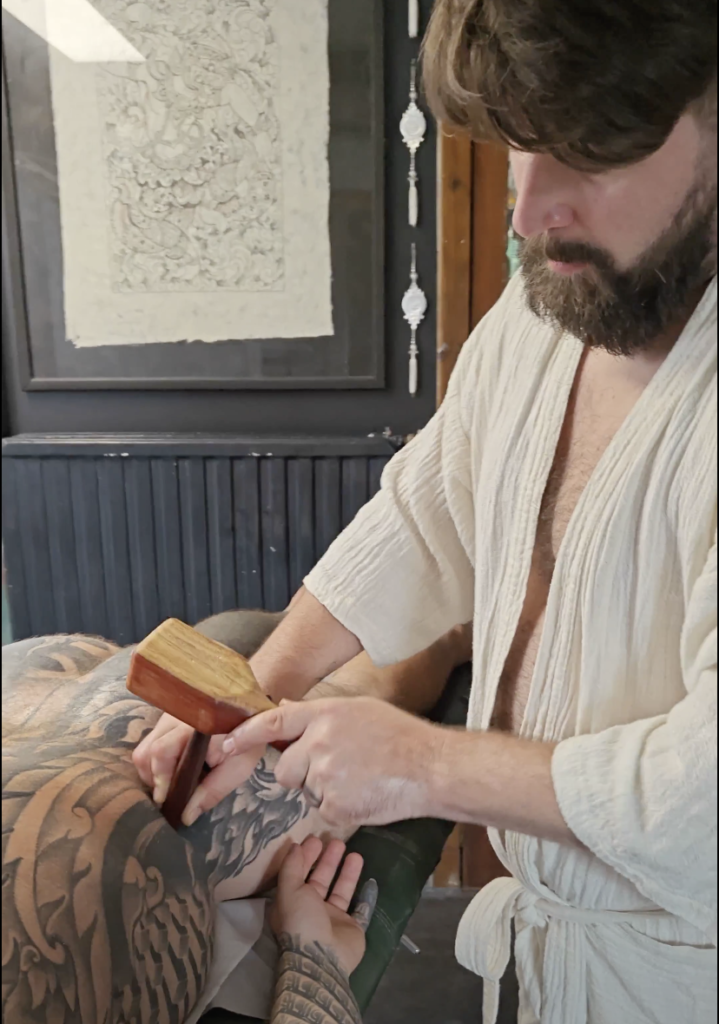 This technique aims to promote relaxation by releasing muscle tension.  Swedish massage may loosen up tight muscles caused by daily activities such as sitting at the computer or exercising. It can be very helpful for people who hold a lot of tension in their: lower back, shoulders and neck. It's meant to relax you, stimulate nerve endings, increase blood flow and lymph drainage.
Foot reflexology is a treatment that's been practiced for centuries. It involves applying pressure to different points on the bottom of the foot. According to traditional Chinese medicine (TCM), these points correspond to different areas of the body. They are believed to have multiple benefits, including reducing stress, aiding digestion, and promoting sound sleep.